Weather is a major factor in causing damage to a product because most products must be avoided. Wet conditions such as consumer goods.
So the company has made the car curtain specifically to maintain the goods in the best condition when shipping with the company.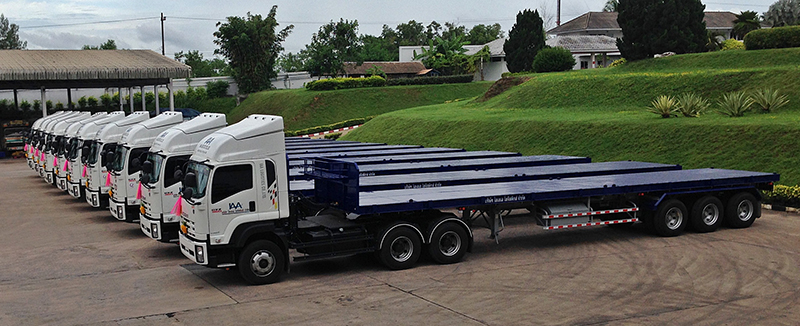 Maintenance service
In order for the truck to be available at all times, the Company has arranged the following: For trucks in all regions of Thailand. To facilitate the truck.
The company has collaborated with Tri Petch Isuzu Sales Co., Ltd. to train truck drivers. To drive properly and For the safety of the driver during the operation.
Semi trailer
Side curtain
Ten-wheeled truck